Editorial Team
Editor in Chief: Angel Zheng
I am excited to work as the editor in chief for PUR and help students to share their research and creativity. I am a junior majoring in molecular biology with a minor in philosophy. I have been a part of research since freshman year when I enjoyed Dr. Xiangyun Wei's lab on zebrafish gene regulation. While my main background is in biology, I am equally interested in other fields such as philosophy and art history. During my free time, I enjoy painting, dancing, and reading novels. I hope that I can help establish PUR and create an undergraduate review platform representing works in all disciplines with my board members.
Assistant Editor: Corey Schultz
Hi, my name is Corey Schultz and I am a junior majoring in Neuroscience and History. I am going to be serving as one of the Assistant Editors for PUR, getting to do some planning and overview of the publication. On campus, I'm also involved with Pitt Hydroponics Club and Phi Delta Epsilon Medical Fraternity and was an RA in Sutherland East last year. In my free time, I like to play video games, intramural sports and I do research on the history of medicine. I'm really looking forward to getting to work with an awesome group for PUR to create a journal that supplements Pitt's academic and creative community.
Assistant Editor: Samantha Kirschman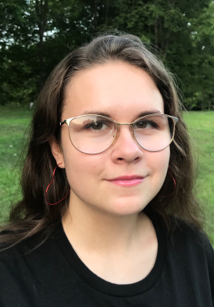 Hi my name is Samantha Kirschman. I'm an assistant editor, involved in planning and revising material for the PUR. I'm a sophomore and an English Writing major on the fiction track. I'm excited to help create a new space for undergraduate students to publish their research and creative work. Interested in going into the publishing industry, I'm eager to learn as much about the publishing process as possible.
Web & Graphic Design: Alexander Johnson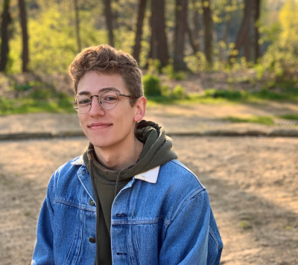 My name is Alex Johnson, and I'm a senior double majoring in Environmental Studies and Communications. I also have a minor in studio arts. I do ecological research at Pitt, but I'm also interested in art and science and the ways these two disciplines can complement and converse with one another. When I'm not working in the lab or in the studio, I love playing music in Pitt's orchestra and joking around with Ruckus, Pitt's improv comedy troupe. I'm the Pittsburgh Undergraduate Review's Graphic Design Manager, and am excited to engage with some of the amazing research and creative work from my fellow students!
Associate Editor: Anna Coleman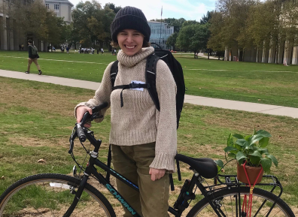 My name is Anna Coleman. I'm a senior from Hulmeville Pennsylvania. I'm majoring in Statistics with a minor in nonfiction writing and pursuing a BPhil in global studies focused on transnational environmental movements. I like to read, make things and to be outside. I'm very excited to work on the journal this coming year and witness first hand all the incredible undergraduate research happening at Pitt.
Secretary: Meghana Akula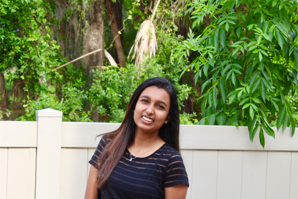 My name is Meghana Akula and I'm a senior in the Honors College studying Neuroscience and Spanish. I'm also planning to get a certificate in Conceptual Foundations of Medicine. I'm on the pre-medicine track and hoping to be a surgeon someday. I do mainly Critical Care Medicine research at Pitt through UPMC but over the years I've worked in many fields like Neurobiology and Geriatrics. I loved going to Pitt football games and exploring the Pittsburgh area with my friends before this year and hope to do it again sometime soon. I currently serve as the Secretary for the Pittsburgh Undergraduate Review. Although this year is very unconventional I hope to make the most out of the Pittsburgh Undergraduate Review and am very excited to present the many interdisciplinary works that the student body has to offer.